Blocks #5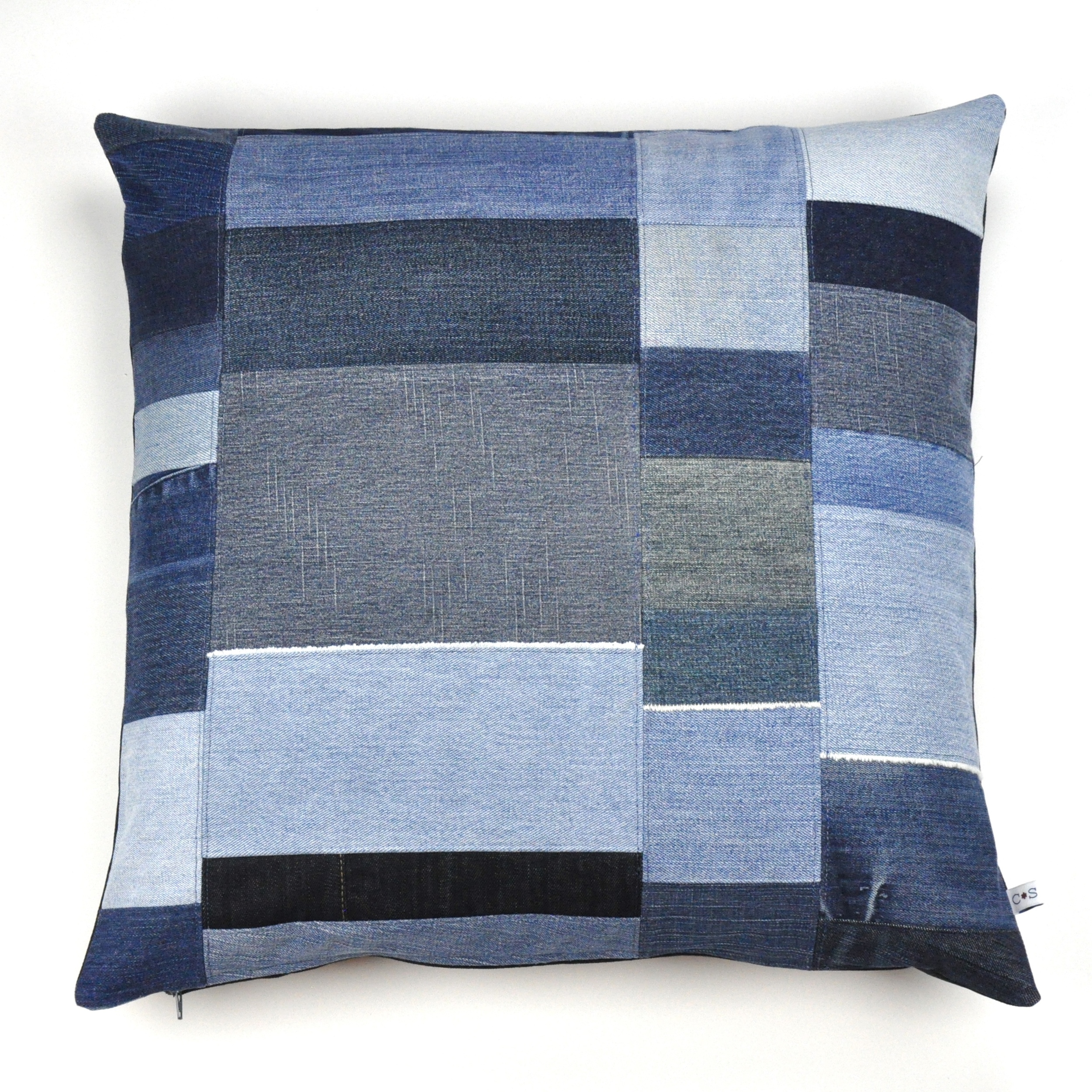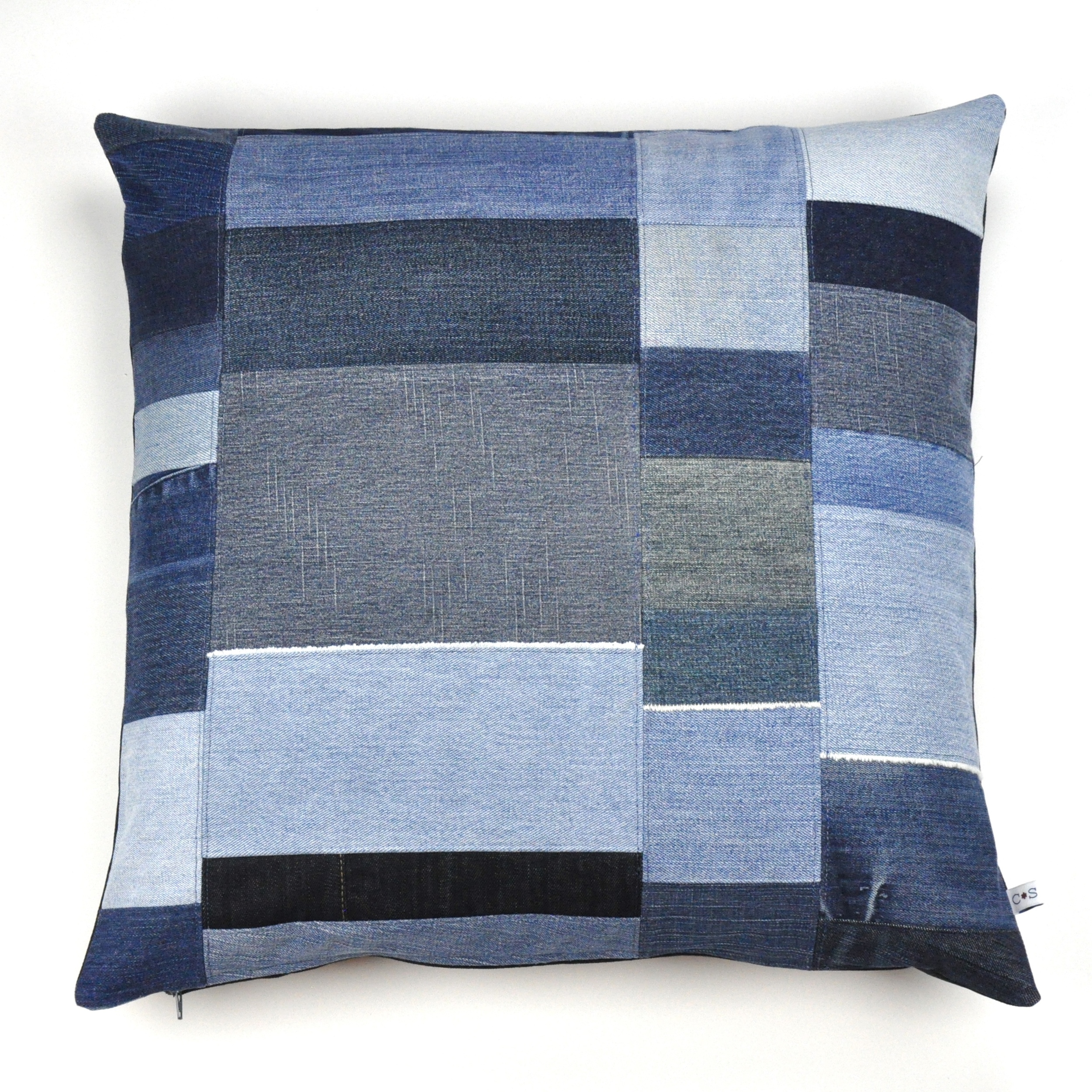 sold out
Blocks #5
** This pillow can be found at Revampt, Cherry Creek, and is not available for purchase through Colorblocks ** Pillow insert is included.
20"x20"
This pillow is backed with a dark, inky, heavy denim.
All materials have been pre-washed.
Like a favorite pair of jeans, the denim will soften further, and depending on the style, there may be some additional fraying. This is to be expected and should not be considered a defect in workmanship.
Recommended care instructions: Due to the dark dye used to get the backing fabric as indigo as it is, take care if washing this pillow in a machine, as the dye may run through the next couple of washes (much like the dark jeans in your closet). A color catcher sheet should prevent it from ruining lighter clothes, as would washing it with darks, or alone.