Clutch #1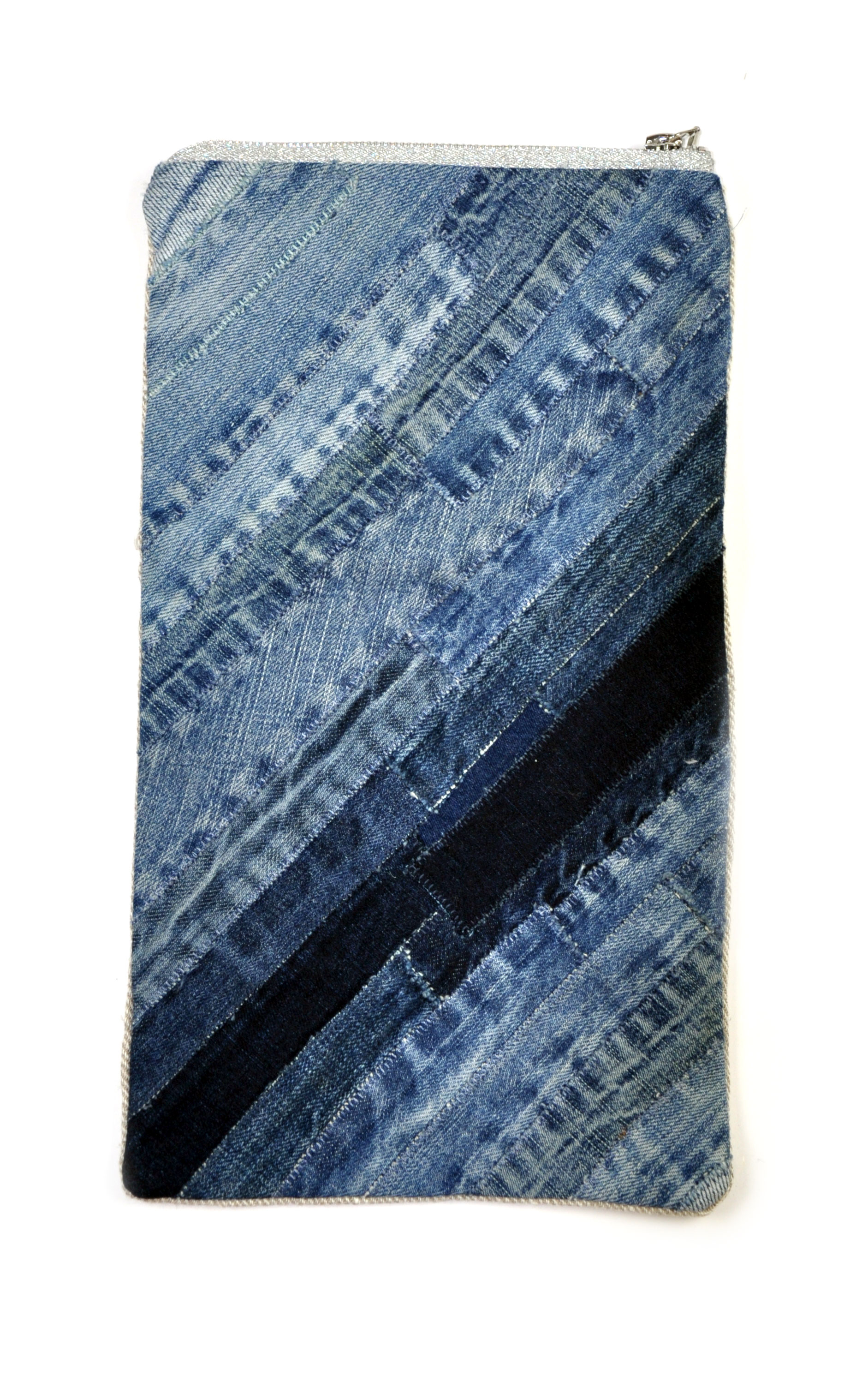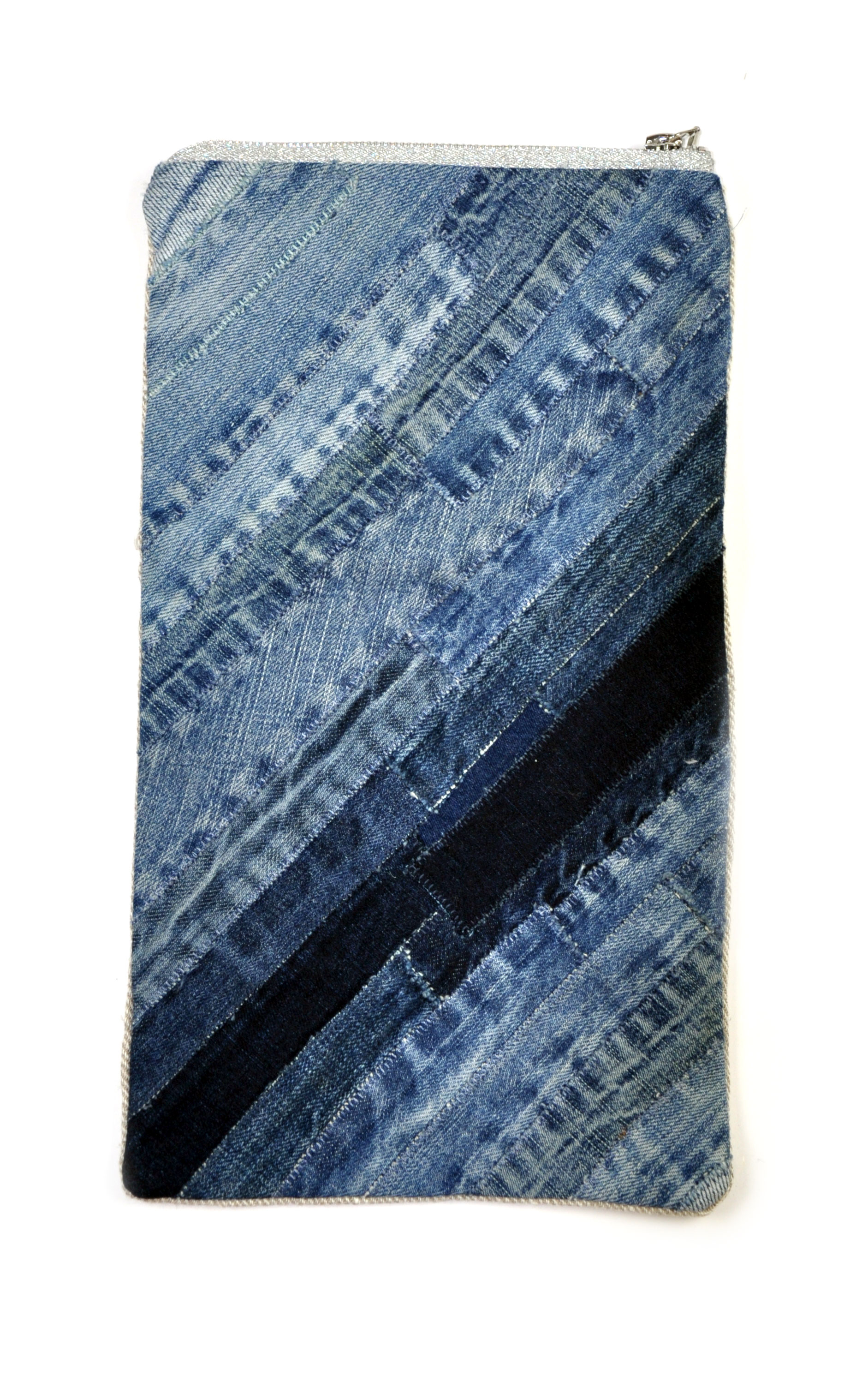 Clutch #1
8" wide. 8" high when folded, 13.5" high when opened.
Clutch with magnet fold, and silver zipper closure. Backing is medium weight natural linen twill. Lining is a soft hand-blocked cotton dyed with indigo.
Strips are made from jean waistbands.
Spot cleaning only.
There may be some very slight additional fraying. This is to be expected and should not be considered a defect in workmanship.